Disc-O-Room
[Note 2020-12-03]
Jam is over but I decided to update the game to implement all the features in my original plan.
Controller support(instructions below)
'Super Crate Box' inspired skill system(I love you Vlambeer)

You can get a random skill by taking a box.

Slow: Slow down all the discs
Volley: Shoot two bullets at once for a while
Dash: Dash quickly and (it's a rolling indeed)
Blast: Push away nearby discs
Heal: HP +1

Press left shift to use.
Used Kenney's assets for SFXs of some skills. Thank you!

Some balance changes
I think it'd be a final update for this game. Thank you all!
[How to play]
Avoid and kill the discs, survive for as long as you can.
[Controls]
A or Left arrow - Move left
D or Right arrow - Move right
Spacebar - Jump
Left Shifht - Use skills
Hold 'move left' and 'move right' at same time - Shoot bullets(and start/restart the game)
You can use your controller, of course.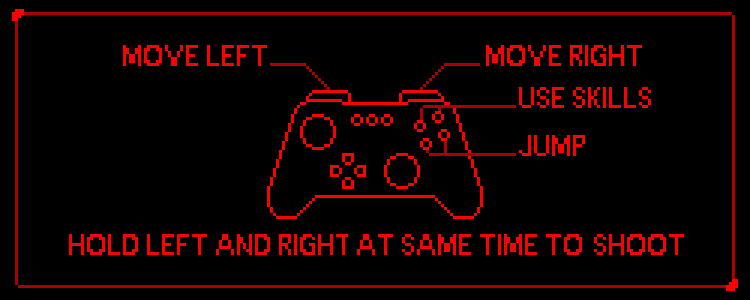 Download
Click download now to get access to the following files:
Disc-O-Room_v1.1(PostJam)_Win.zip
35 MB
Disc-O-Room_v1.1(PostJam)_Mac.zip
35 MB
Disc-O-Room_v1.0_Win_Fix.zip
35 MB
Disc-O-Room_v1.0_Mac_Fix.zip
35 MB